Herzlich Willkommen in der Kurstadt Bad Wildungen/Welcome to the spa town of Bad Wildungen
Die Lage des Hotels ist zentral und dennoch ruhig gelegen. Europas größten Kurpark, die Wandelhalle, das Gartenschaugelände und die Altstadt sind innerhalb weniger Minuten zu Fuß zu erreichen. Vielfältige Sportmöglichkeiten wie z.B. Golfen, Schwimmen, Reiten, Kanufahren, Segelfliegen und vieles mehr bieten sich an. Der Edersee, und das UNESCO-Weltnaturerbe Kellerwald sind nur 13 km entfernt.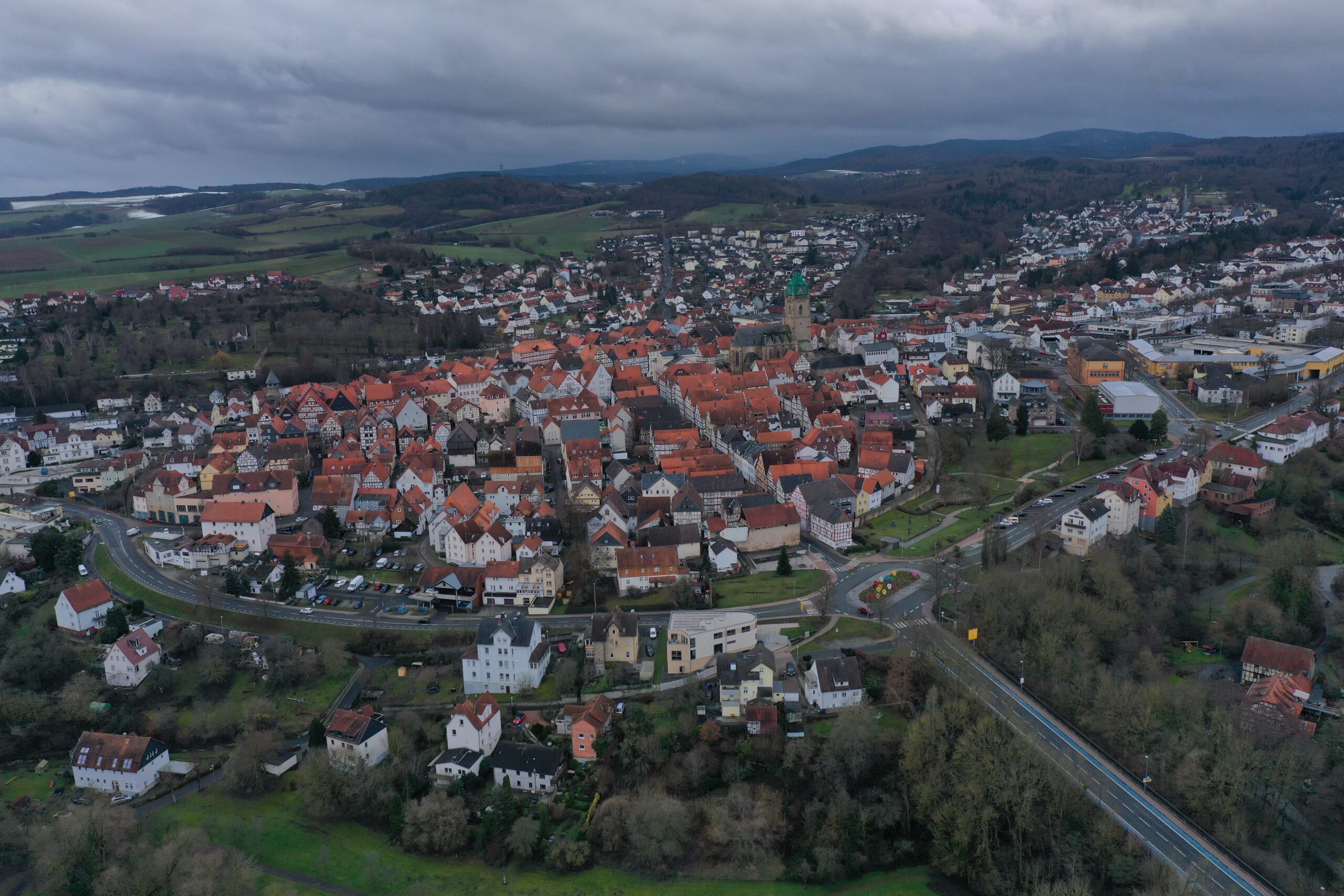 Welcome to the spa town of Bad Wildungen.
The location of the hotel is central and yet quiet. Europe's largest spa park, the Wandelhalle, the horticultural show grounds and the old town can be reached on foot within a few minutes. A variety of sporting opportunities such as golfing, swimming, horseback riding, canoeing, gliding and much more are available. The Edersee, and the UNESCO World Heritage Kellerwald are only 13 km away.
Zentral gelegen/Centrally located
ruhige Lage/quiet location
Parkplätze/Parking spaces
Wenn Sie mit dem Auto anreisen, geben Sie bitte in Ihr Navi die Straße Richard-Kirchner Str. 18 ein. If you arrive by car, please enter the street Richard-Kirchner Str. 18 into your navigation system.
Einzelzimmer/Single room
65
pro Nacht, incl. Frühstücksbuffet/per night, breakfast buffet included
Doppelzimmer/Double room
130
pro Nacht und Zimmer, incl. Frühstücksbuffet/per night, breakfast buffet included
Mehrbettzimmer/Shared room
150
pro Nacht und Zimmer, incl. Frühstücksbuffet/per night, breakfast buffet included